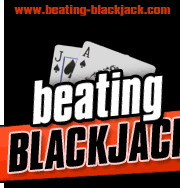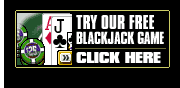 Free Online Blackjack Game

It's time to put your blackjack skills and knowledge to the test – and it won't cost you a penny! Try our FREE Online Blackjack Game and see just how good you are. This is the perfect opportunity to practice before you take on a land based casino and lose real money and possibly your shirt. Got a blackjack strategy or system of your own? Feel free to test it here.

Play our Free Online Blackjack Game as much as you like and see how your strategies hold up over time. You will be free from the distractions, noise and intimidation of a land based casino. Enjoy free online blackjack from the comfort of your home or work – just make sure the boss isn't looking!

Click here to play free online blackjack!